Six previously published erotic body switching stories by bestselling author M. Wills is now available on Smashwords and Amazon. Story list below.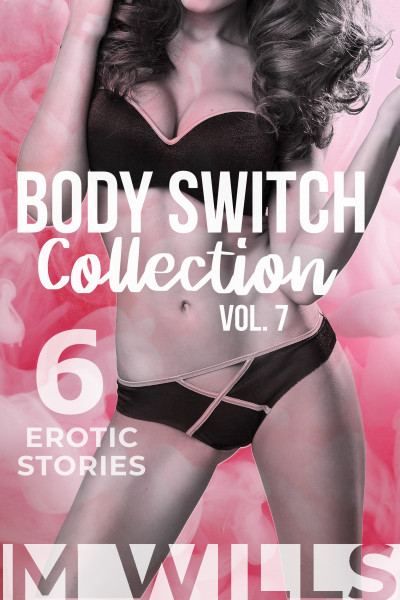 Hardbody (MtF Body Theft)
An athletic, Black personal trainer starts losing chunks of time, and discovers she's being taken over by one of her laziest clients, and her body is being used for his own desire.
Student Body (MtF Body Swap)
An ancient magic causes a teacher to swap bodies with one of his pretty, blonde students and they each learn a lot about their new lives as they try to switch back.
The New Girl (MtF Slow Transformation)
A callous man's ex-girlfriend casts a spell on him that causes his body to gradually change into a seductive woman. Can he turn back into a man before the transformation turns even his own thoughts towards feminine desires?
Driving Her Wild (MtF Body Theft)
A woman and her friend can only look on in horror as their bodies are taken over by two men who force them to explore their own pleasure.
Perfect Fit (MtF Body Theft)
An older well-kept woman hires a young man to swap bodies and exercise for her to keep her fit. He soon gets used to inhabiting her mature body, and takes his time to really explore his new life.
Arabian Nights (MtF Transformation)
Chris's Arabic sister-in-law uses magic to slowly change him into the twin sister she always wished she had.