This hot collection contains 9 explicit stories from 6 previously published books and is available on Smashwords, Amazon, or wherever ebooks are sold.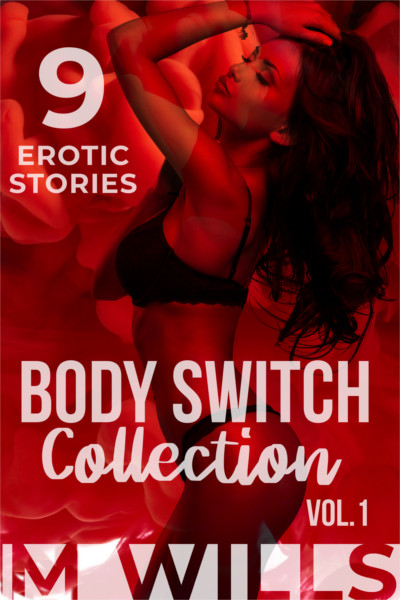 Stories include:
The New Mom (Mother/Daughter Body Swap)
Alyson is a self-centered, stuck up college student who uses her body to manipulate and tease men. Paula is Alyson's mom, a chubby, harried woman whose best days are behind her and who is ashamed of her daughter's choices. When the two switch bodies, they have to deal with their new limitations…and their new sexual urges.
Hostile Takeover (MtF Body Theft)
Paul envies Rose. He wants her marriage, he wants her body, he wants her life. With the help of a little magic he's able to have all three. Now Rose is trapped, helpless in her own body as Paul takes over. He's making her do things she would never do…and feel things she hasn't felt in years. Can Rose get him out of her body? Or will she be possessed forever?
Double Cross (FtF Body Theft)
Three women fight for the ability to control the same body and experience the height of pleasure in their new form.
Boldly Coming (MtF Transformation)
Thanks to some strange magic, a group of guys find themselves transformed into the sexy women from their favorite star trekking science fiction series. Can they find a way to change back? And, after experiencing the full spectrum of female pleasure, do they even want to?
Second Chance (MtF Body Theft)
A hospital staff carries out a secret operation to swap a dying boy into a snobbish girl's body.
Coming Together (MtF Possession)
A company is hiring, and the boss hops into the body of one of the female candidates to try her out. She's athletic, sexy, and she feels so good from the inside. As he enjoys her body he begins to realize that they can help each other out. She can get a job, and he can get access to her striking body whenever he wants.
Hop Skip Jump (MtF Possession)
A young man takes over the body of a woman who looks identical to his ex. He feels for her and wants to help her out, and in return all he wants is to pleasure himself in her body. But the longer he lives her life the more he finds himself falling for her.
Demon Seed (FtF Possession)
Jay expects a weekend away with his family to be boring…until he unleashes an ancient demon. She's a lust demon, forced to obey Jay's will and with the ability to possess any woman she touches. But with each sexual encounter the demon grows stronger. Can Jay stop her before it's too late? And what–or who?–does he have to do to stop the demon from breaking free and enslaving the world?
Watch Me (MtF Body Swap)
A man's life is turned upside down when he's gifted with some magic that allows him to swap bodies with the MILF next door.