Request: Thanks for your great captions! I'm a big fan! Could you write one for me where a wife named Melissa swaps her husband Mike into a milfs body and pays another man to seal him into it by cumming in him? I'd really appreciate it. Thanks!
Slight variation on the request, but still…enjoy…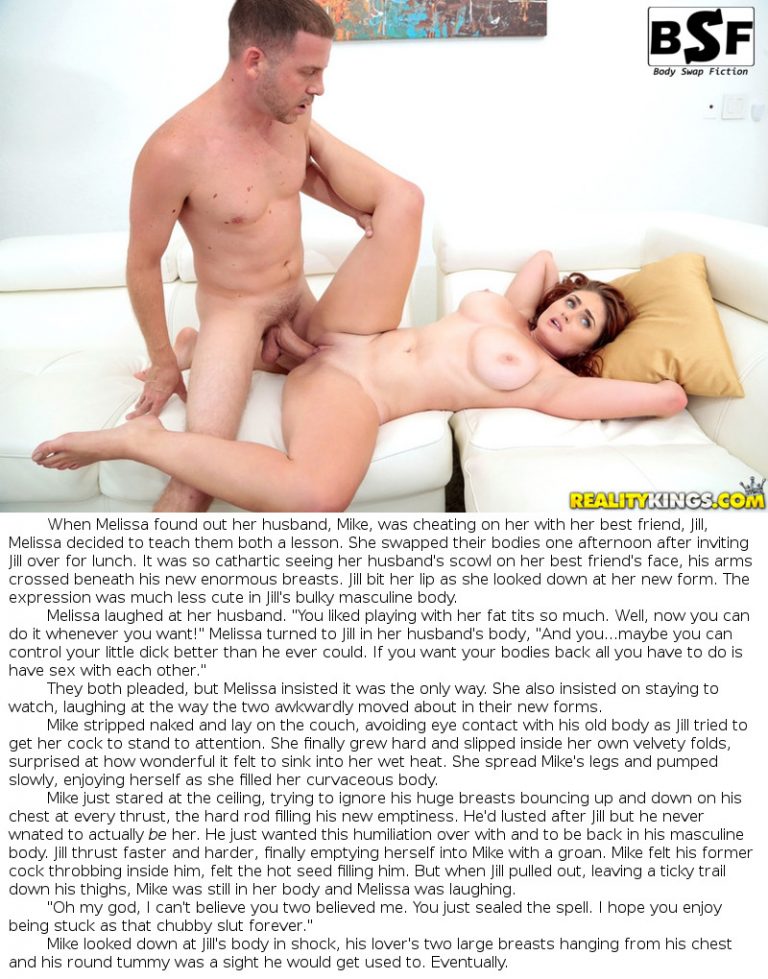 If you enjoyed this caption you'll love Coming Together. Available on Smashwords.